Long Skirt Miao Wedding Ceremony - Tony Chen
all text & images © Tony Chen Hualong
click on image to return to Long Skirt Miao Wedding Ceremony article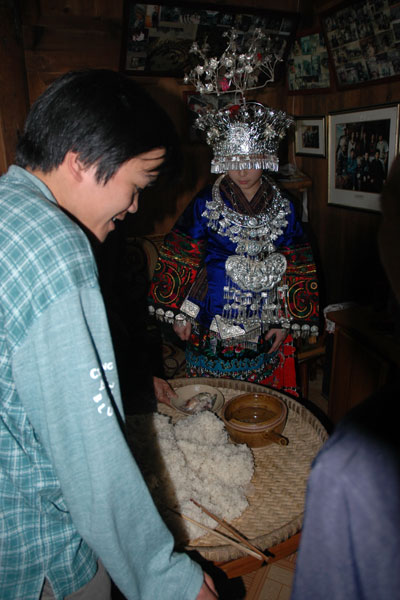 Inside the groom's house the food to be offered by the bride to the ancestors of the groom's family.
click on image to return to Long Skirt Miao Wedding Ceremony article
One of the photos taken at the wedding in April 2007 of Tony Chen Hualong. Tony is a Miao from Langde village in Guizhou province, China. The Miao of this village are known as 'Long Skirt Miao' from the skirts traditionally worn by the women.
this page last updated 30 April, 2008