Bone hairpins worn by Li women speaking the Run dialect
Olivier Tallec's Li bone hairpin
Steven Frosts two Li hairpins
Four photos of Pamela's Li hairpin showing the front and reverse of the pin.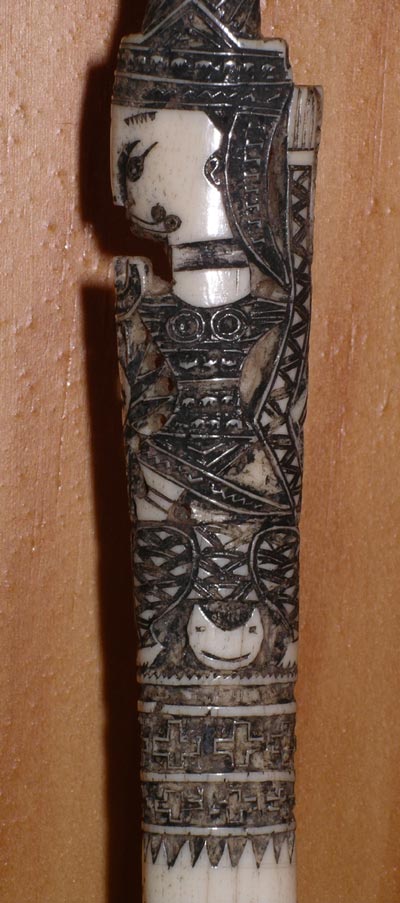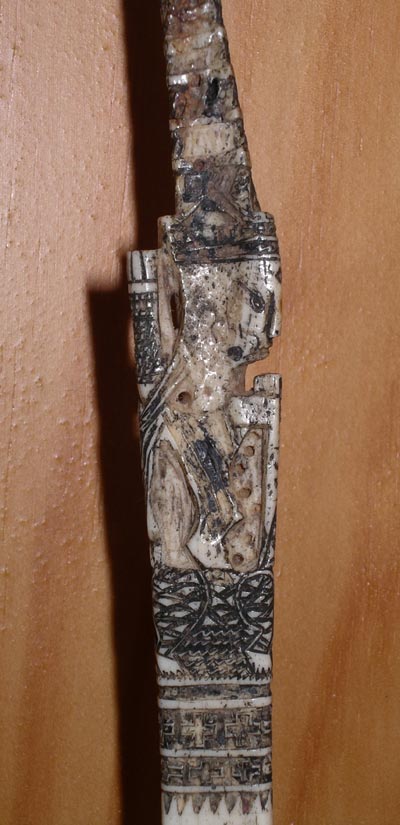 photos of Li bone hairpins from women 'speaking the Run dialect' (who are also known as Ba-sa-dung Li) from: "Traditional Culture of the Li Ethinic Group"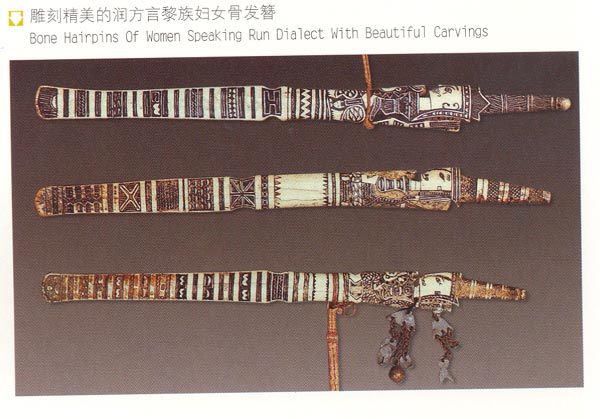 page 231
page 111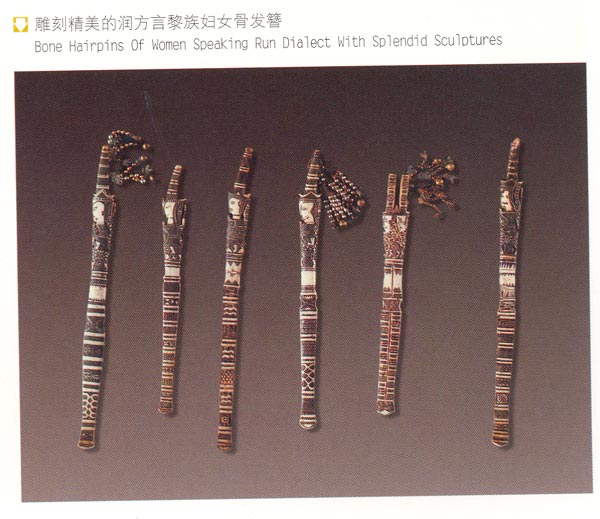 page 231
page 110
page 101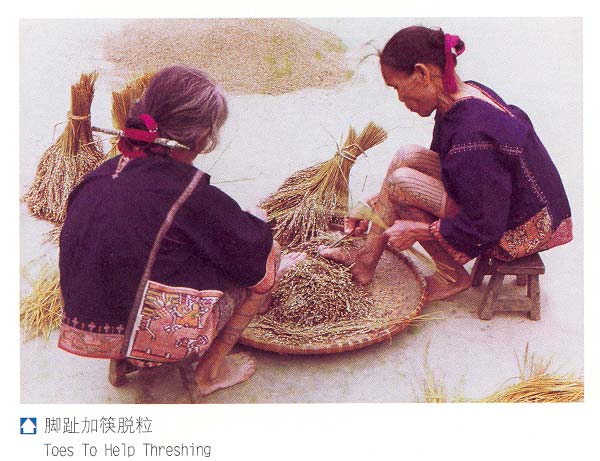 page 142
| | |
| --- | --- |
| | "Traditonal Culture of Li Ethnic Group" by Wang Xueping published by XinHua Publishing House in 2001. ISBN 7-5011-5250-0. Very heavy, hard to find book devoted to the Li. Unusually half the book, including photo capitions, is in English.The book is full of photos, much of it taken in the early 1980s when a research team of Nationality Institute of the Chinese Academy of Social Sciences conducted research about the Li traditional culture. In 2000 and editorial board was set up to publish a photo collection of the Li culture. Wang Xueping collected material and checked the manuscript with Li in remote areas. Information on the different Li groups is spit into linguistic groupings. |
Section IV, Dress and Adornment, 'Dress for Women speaking the Run dialect': First page of this section p96: "A hairpin in the form of a beautifully carved warrior helmet is inserted in a typical Run-style hair worn in a bun."
Section IV, Adornment, first page p118: "Married women of the Li ethnic group tie their hair behind their heads with different headwear, including silver, bone, and wooden hairpin, a beautiful carved headwear with warrier helmet on top is used by Run dialect-speaking women. There are two varieties of carved bone hairpin - one representing single human head and the other representing double human head. They also use insert bone combs made of copper and silver as headwear, and blue legging to cover their shanks."
"Woman speaking Meifu dialect insert hairpin made of cattle bone or silver, and a good variety of silver and aluminimum ornaments into the bun behind their head."
Section X, Woodwork, weaving, carving and pottery making. Carvings: p228
"Carving techniques of the Li nationality are used in tools, daily appliances and tools used in religious activities. The carvings are done on cow-bone hairpins, horns, knife handles, scabbards, sword handles, bamboo canisters, holy tables, holy boards, wooden statues, and weaving tools." The figures that are mostly carved include four types. Goemetric and wave designs are mainly carved on smoking pipes, water storage bamboo jars and bamboo boxes. Pictures of cows, deer, moon and stars were mainly carved on scabbards, knife handles, sworrd handles and weaving tools. Pictures of dragon and phoenix are mainely carved in support columns of a house to relect an atmosphere of happiness. Pictures of dancing ancestors and monsters are carved on holy tables and other tools used in religious activities to indicate a totem of spirits."
A photo of Li hairpins from Stuebel's book of 1937